In Video Telegram Kit 2 invites crypto users to our Telegram Group
How to Get Real Crypto Members in Telegram?
Telegram Kit 2 is completely real and will add members in target group. This method is completely different from fake members or pop up members and we highly recommend this method for promotion your own business in Telegram. This method allows you to get the audience from the groups of your choice in telegram, and then add to your communities Telegram. Since these are live and active users of telegrams, your group's will be crowded and you have to control them, and if you have good service for them, it can be a good promote your offer and help your telegram group. You can order the desired amount of members.
How long takes time adding Telegram Members?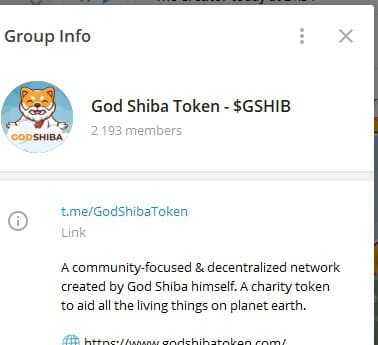 Collect and filter an active audience from crypto groups Telegram – it will take a few minutes, then in a couple of hours you can add several thousand users, but you can't do too many at once! because telegram has limits.
Does this method have views?
Yes, when we add an active audience, while the program is running, your group will always be displayed at the top of the list of groups among users, approximately 20-30% of users open the group and watch it right away!
Adding real members is safe for my channel or group?
if you order a service from us, then yes, we will do everything as safely as possible, if you add users yourself, then you should adhere to the telegram limits, everyone who bought telegram kit 2 receives tutorial to work safely with telegram promotion
Telegram Targeted Group Members
Telegram Kit 2 have Scraper script for collect user from any groups – private/hidden/public and then you can add created list to groups in Telegram kit 2. Any Crypto groups can be scraped to list.
Crypto Subscribers in Telegram
Telegram gained its popularity at the turn of 2017, when cryptocurrencies began to be censored, and it was at this time that all crypto enthusiasts and developers moved to Telegram. The most active and solvent crypto audience, without a doubt, is in telegrams.