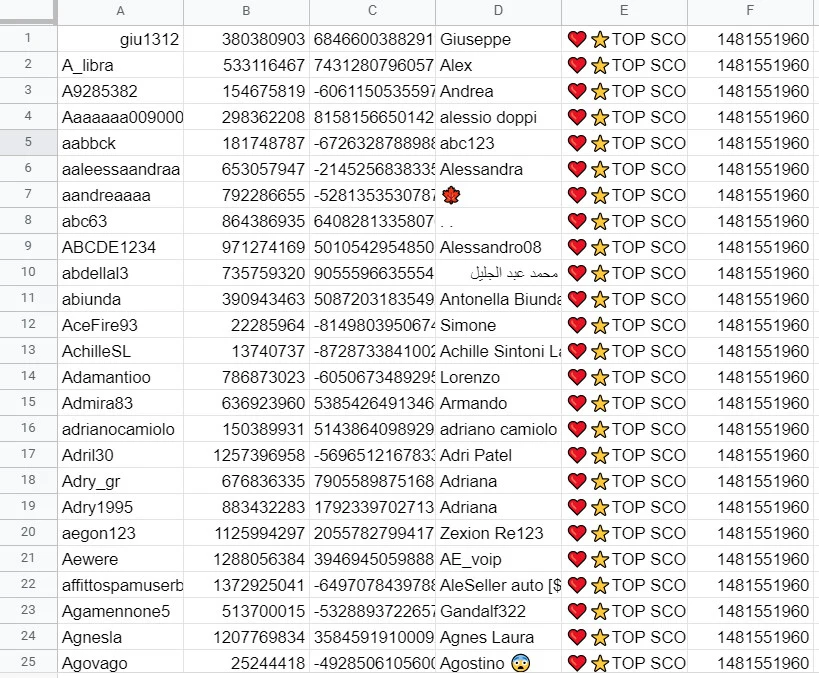 About this service
I will help you to scrape(parse) users from open and closed\hidden(without link) groups to list!
You will receive a .xlsx file with the listed @usernames from the chat group. The parser(scraper) selects only those members who have a username written in the @username telegram format, so the number of parsed members can be significantly less than the number of people in the group. (Optionally, I can provide the IDs of other members who do not have a username).
An excel file with the following data is provided: username, ID, Profile name, last active date.
I emphasize that scraping is done only from chat groups, and not from channels. It is impossible to parse the channel to the participants without having administrator rights. If participants are blocked, then it does not send data about them to telegrams

You need to order:
To complete the order, describe your task, send links to telegram groups. And write if you need additional fields.
Price 15$ for 1-5 groups