in this articele you can get information how you can promote your crypto project in telegram.
Crypto and Telegram
While more individuals are becoming interested in cryptocurrency, new initiatives continue to emerge in the community. These crypto projects have their own fanbase, which is mostly fueled by social media. Telegram has always been and is the place where the crypto audience felt at ease. While Facebook, Instagram and other social networks tried to ban mentions of cryptocurrencies. Therefore, if you want to start working with crypto marketing, first of all, you should open Telegram.
Building a Telegram Crypto Community
Traditionally, telegram crypto groups are very successful, as people are happy to discuss news and new projects in the crypto environment and try to learn something new for themselves.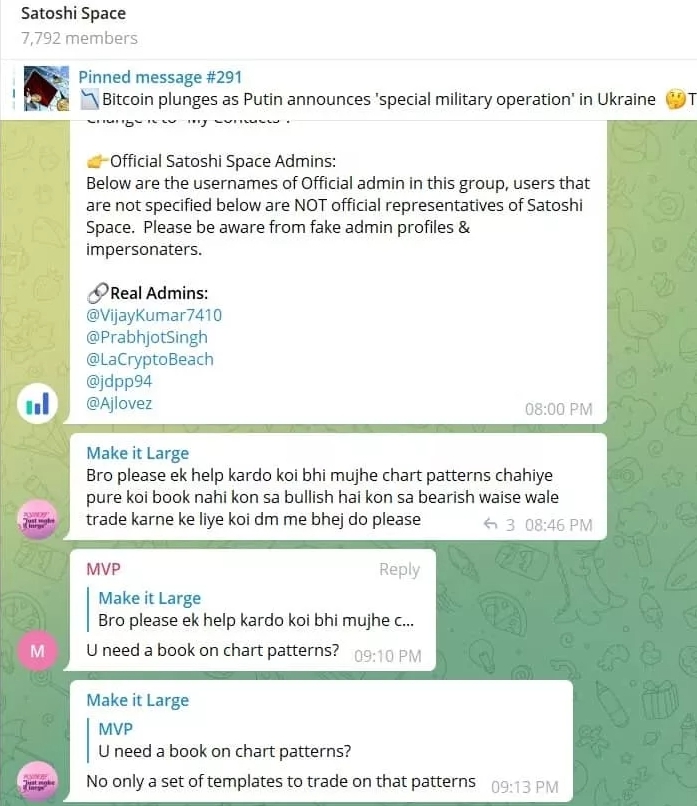 First of all, you need to create channels and a group, you can link them in the channel settings. You can add only the first 200 subscribers to a telegram channel, there are no restrictions in a telegram group, so you can add as many users as you like to a group. I still recommend opening channels with the group so that the audience from the group can flow into the channel so you have more marketing influence in the future.
In telegram you can get a list of users from any group using a special parser (scraper) script and filtering active users in excel in two clicks.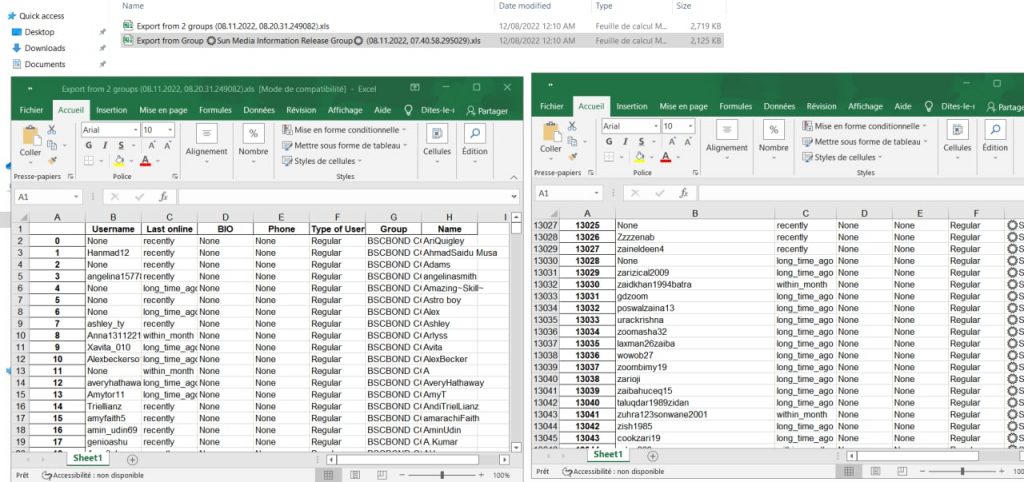 Growth of your crypto Telegram community
further, after we have collected an audience and filtered out active users, we select a ready-made list of crypto users in the telegram kit 2 settings and start adding to the group.
Since this is a real and active audience, be prepared for the fact that 5-10% can unsubscribe within the first 7 days. If the percentage of unsubscribes is large, then the audience is incorrectly selected, not relevant.
I also recommend using a bot that deletes system messages, this is a free bot and it is available to everyone. This is necessary so as not to clog the group with the same type of messages.
Depending on the type of your group, you can make it so that only administrators can write to it, in which case the group will act as a channel, or you can leave the group available for communication to all users, but then you will should moderate the group and maintain communication with your crypto members.
NFT audience in Telegram
How get NFT groups with users who interested NFT nische? First you can check most popular NFT groups in Telegram – Binance NFTs as example.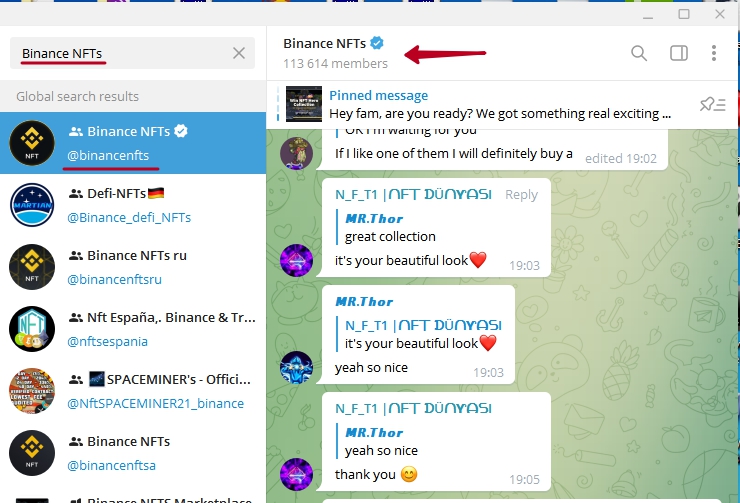 Binance NFTs discusses NFTs within the ecosystem of Binance, the world's leading cryptocurrency exchange. Its demographic is a mix of NFT artists, enthusiasts, and Binance users. The group currently caters to over 125,000 members. Members get to ask questions about NFTs on the Binance marketplace and learn how to use them. Join and Scrape Binance NFTs.
Popular NFT market OpenSea – haven't official telegram group, maybe in future they will open group and channel in telegram.
Also great quality users you can get from groups NFT experts, usually all experts from youtube, twitter or discord have telegram group with discussion. Usually this groups have 10-20k subscribers, if you see group where 100-200k subscribers you can be sure 95% users it is fake subscribers, even in official groups.
Also we can help with finding quality audience in group in nisches:
Giveaways & Referrals in Telegram
Airdrops Audience in Telegram
Crypto Signals Audience in Telegram
Bitcoin Trading Audience in Telegram
Trader School Audience in Telegram
Defi audience in Telegram
Telegram is the place where you can get a very high-quality audience for your project, use only a proven service, contact professionals, we are always ready to help. Our price on add 1000 target users to your group 55$, if you need add 10k and more users, price can be less.
For contact write in telegram https://t.me/AsomyXS